Artist profile.
Ozz
Renegade has been rapping for 3 years since he was 13. He is a Newcastle Based rapper and Appears at concerts such as ACE and other various concerts. His Rap inspiration are Rappers such as, The game, 50 cent, Dr Dre and 2pac. He is soon to release his Cd 'Speak when spoken to' later this year. Renegade is mainly a solo rapper but is known to work with other lyricists such as, MLT, B-Ware and Snoop. He is also Releasing a dvd Named '30 days of fame' to follow him for a month and his music.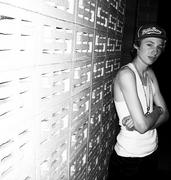 Artist Facts.
Born- 1990.
Genre- Rap/R&B/Hip Hop.
Cd- 'Speak when spoken to'.
Artist Photos
Artist Website.